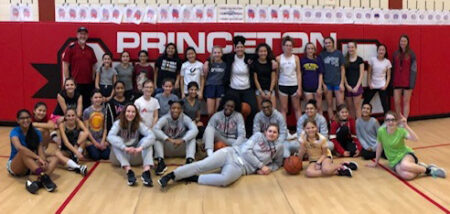 Coaches:  Brian Ciuffreda and Michele Miller
Coaches quote: "Gretzky is widely considered to be the greatest hockey player of all time, but not because of the goals he scored – but rather because he made every player around him better."
Practice Schedule: Practices are held three days a week at the Princeton Charter School campus and run from 3:30 to 5:15 pm.  The days of practice are Tuesdays, Wednesdays and Fridays.
Equipment:  Students should come prepared for practice by wearing socks, sneakers, shorts and a t-shirt. Team uniforms will be provided by the school.
Medical release:  All players must have updated paperwork on file with the school nurse before participation.
Games:  Home games are held in the Gym in the campus center on campus.
Inclement Weather:  In the case of a cancelation of a practice or game because of  inclement weather, parents will be notified by a phone message or email. Additionally, cancelations will be posted on the home page of the school website.
What a great experience for the PCS Girls Basketball Team. Rider University Women's Basketball players came out and worked with our girls to teach them some fundamentals and how to communicate effectively as a team. They were awesome.
– Mark Papp